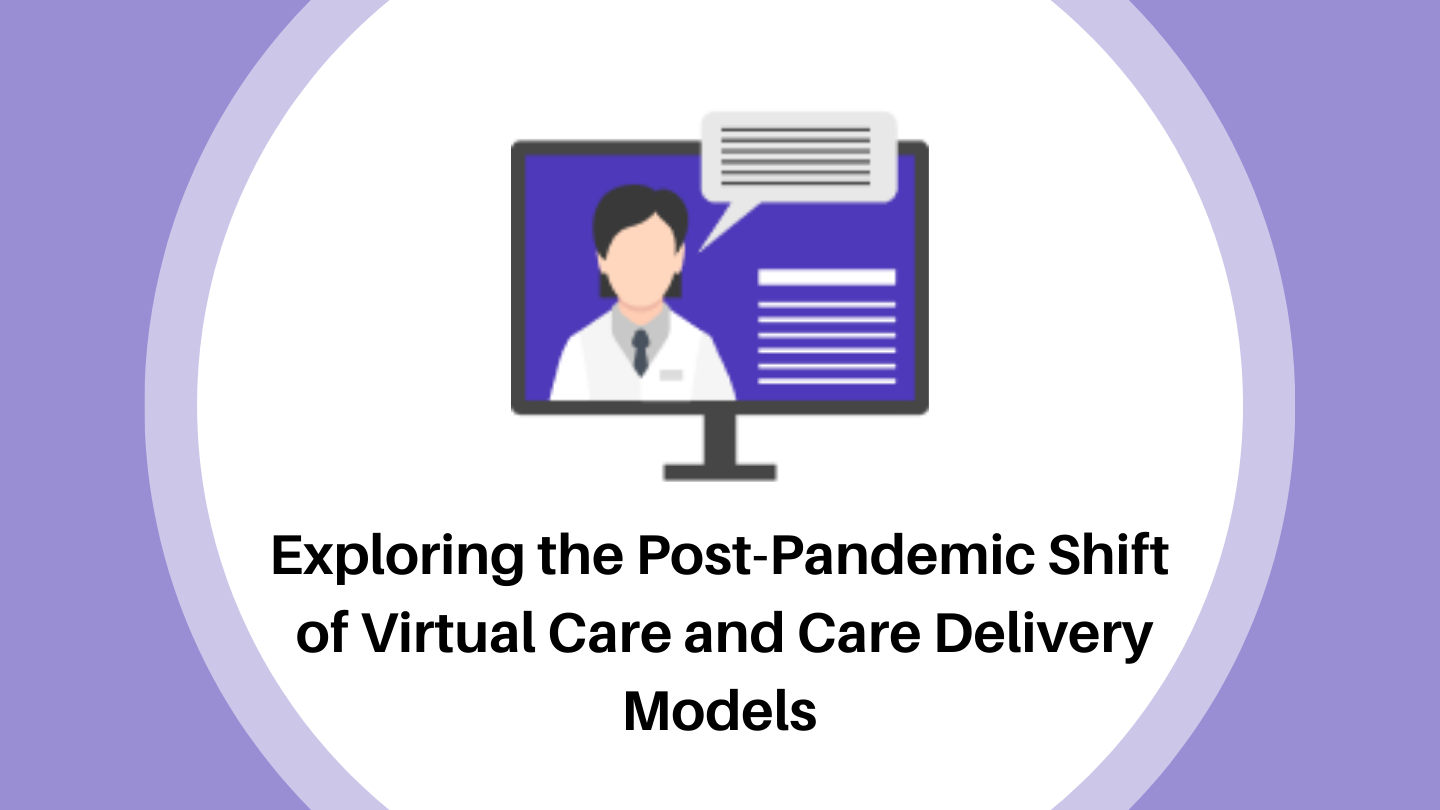 Pushing the Boundaries of Virtual Care
The COVID-19 pandemic necessitated a marked shift to virtual care and video visits. As both clinicians and patients become more familiar with this mode of clinical care, it is time to ask, "What are the new opportunities for telehealth and virtual care? How can care from home impact patient experience and access to care? What long-term impacts do we expect on healthcare costs and outcomes? How will these care models impact clinical efficiency in different care settings? How scalable is this model?"
Not just a substitute for an in-office visit
During the pandemic, video visits offered a vital lifeline as a replacement for urgent care concerns, enabled continued primary and preventative care consults, allowed clinicians to remotely evaluate patients with respiratory illnesses, and enabled clinicians to remotely manage chronic conditions like hypertension and diabetes. Many studies have compared the safety, efficacy, and patient experience for telehealth vs in-person care. Telehealth had equivalent or higher levels of patient satisfaction, and equivalent or non-inferior outcomes such as diagnostic accuracy. However, innovative groups have begun to push the boundaries of virtual care to effectively manage an increasingly complex array of patients. Health systems offer Hospital at Home services, as well as tele-stroke or tele-ICU services, and there is a push to provide more home-based services. Other novel virtual care options include remote monitoring solutions being deployed by health systems or industry partners.
The rise of the Virtualist
As new skills and technologies develop, the field of medicine evolved subspecialties best suited for specific locations of care. For example, an internal medicine physician used to see patients in an outpatient clinic, and round on their hospitalized patients. Now, there is a general division of labor with internists (primary care physicians) seeing patients in the outpatient clinic and hospitalists taking care of patients in the hospital. The rise of telehealth is leading to the development of a potential new subspecialty called the Virtualist. These clinicians have experience and skills in the virtual exam, and digital diagnostics and therapeutics. Even if a patient's care needs to be escalated to an in-person evaluation, critical pieces of the care pathway are jump-started by a clinician who was available at the click of a button. This idea of a virtual-first option to achieve these goals has been implemented by insurers and health systems.
Clearstep's Smart Care Routing helps patients connect with the most appropriate type of clinician and site of care offered by our health system partners. Whether it's an experienced emergency medicine clinician, behavioral health specialist, or virtualist, patients can be confident that they are getting the right type of care at the right time.