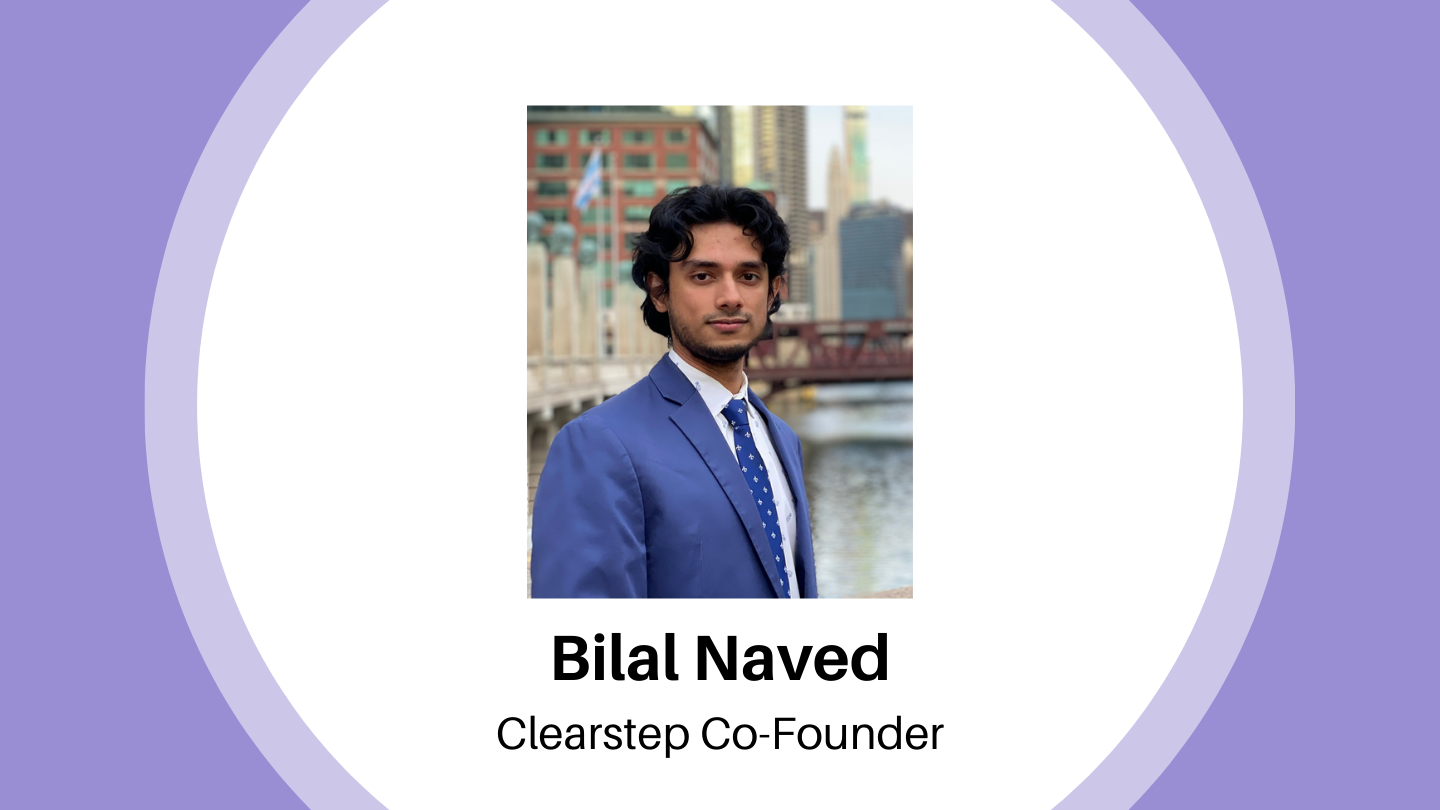 Meet the Team: Bilal Naved
My name is Bilal Naved, and I grew up in a suburb in Maryland right outside of DC! I love the big city so Chicago was a natural fit for me.
I co-founded Clearstep while going through Northwestern University's MD/PhD program. I'm passionate about using engineering principles to push the boundaries of medicine. Some of the problems I'm working on right now deal with applying informatics methods to better (1) optimize healthcare delivery and (2) quantify outcomes.
I am excited to keep guiding Clearstep's product to accomplish our mission of making healthcare easy. We have some exciting things in the works that could fundamentally change healthcare as we know it.
Aside from that, my favorite activities are traveling, live music, and longboarding. Hanging out with friends and family, snowboarding (really any board sports), trying new foods, and water sports are some of my other favorite hobbies.